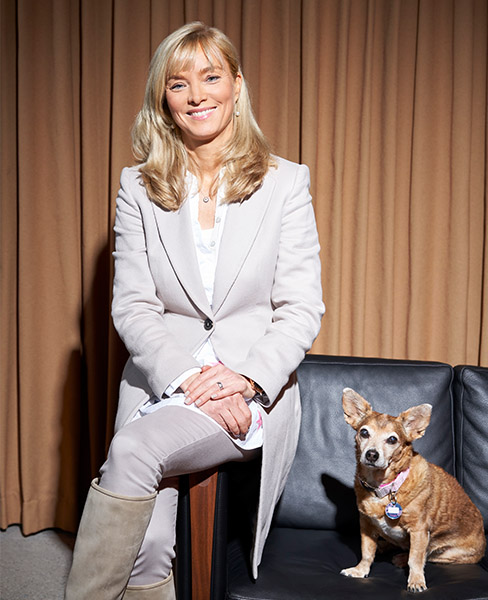 Joyn — an app with some­thing for everyone.
Katja Hofem, CCMO & Managing Director, Joyn
With the June 2019 launch of Joyn, Germany's largest freemium platform, Discovery Communications and ProSiebenSat.1 are stirring up the German streaming market with a unique offering that spans live TV and on-demand content, local hit series and top international films, plus subscription and free services. In this interview, Managing Director and Chief Commercial & Marketing Officer Katja Hofem talks about challenges and opportunities.
How did the idea of building a streaming platform for Germany come about?
Joyn emerged from the idea of creating a local platform that aggregates German-language channels and content. About two years ago, ProSiebenSat.1 entered into a joint venture with Discovery Communications for this purpose. Much like ProSiebenSat.1, Discovery was also working toward a solution of this kind. Our shared goal was to establish a new home for local users.
What makes Joyn different from other platforms?
Before Joyn, the German market was divided into either all-digital TV extensions or providers of video-on-demand content. Why does it have to be either-or? After all, users simply want the best German-language mix on one platform. With Joyn, we give them exactly that — traditional live TV, previews and catch-up content before and after the TV broadcast, entertaining and gripping original productions as well as a comprehensive movie library. Joyn is now a hub for 60 channels and over 30,000 pieces of video content. What's more, we are continuously expanding this offering. As Joyn is an open platform, we can always bring new content and even partners on board — just as we have already done with the public stations.
How has the public responded to Joyn so far?
Joyn has definitely made a splash on the market and the figures reflect that: In 2019 alone, the app was downloaded more than six and a half million times and the monthly user numbers reached over seven million at the end of the year. While the mobile version in particular has experienced heavy use, live TV and on-demand content are equally popular. This is proof positive for us that our combination of offerings is right on the mark. In addition to local and international series as well as the major TV formats, it's the offbeat, slightly provocative programs that are especially successful.
Joyn was developed in less than a year. What was the biggest challenge?
CEO Alexandar Vassilev and COO Tassilo Raesig were really the ones involved from the very beginning. You could say the biggest challenge was putting together a team capable of channeling their passion into accomplishing this mammoth task in the shortest possible time. Don't forget, the competition to attract top talent is especially fierce on the tech market. And we made it happen. Today, almost two years later, a staff of 300, including external employees, form the heart of Joyn.
In November 2019 you introduced a premium version, Joyn PLUS+, in addition to the free offer. What do you hope to get out of it?
Joyn PLUS+ is a way to offer an even broader range of elaborately produced content. With our freemium model, the customer gets to choose. Many users want the full program and are happy to pay a token price for it. Others prefer the complimentary, ad-funded version. This means we are active in two areas with great potential.
In what way?
Current research shows that both the number of subscribers to paid video-on-demand offerings and the advertising revenues from free streaming are expected to double by 2023. Thanks to our freemium approach, we tap into both these growth opportunities.
Read more
Read less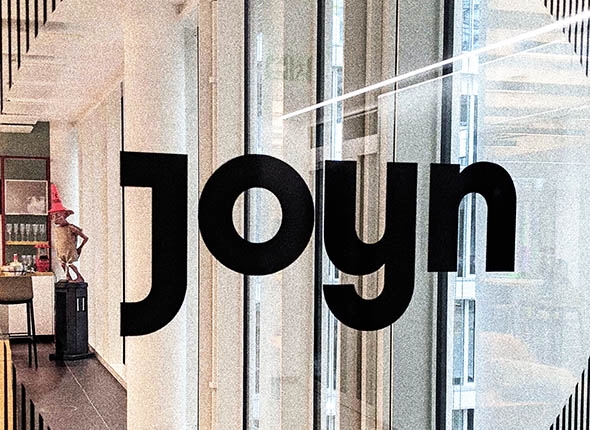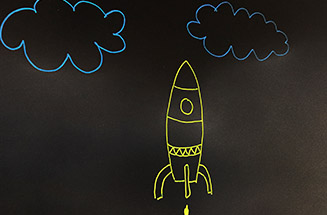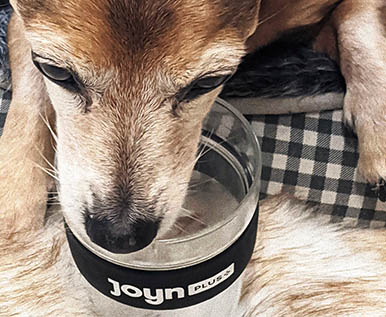 A flying start: Within the space of just a few months, the monthly user numbers soared to over seven million. With its wide range of offerings, the app is now a home base for local users – and the Joyn office is a home away from home for Katja's dog, Tilly.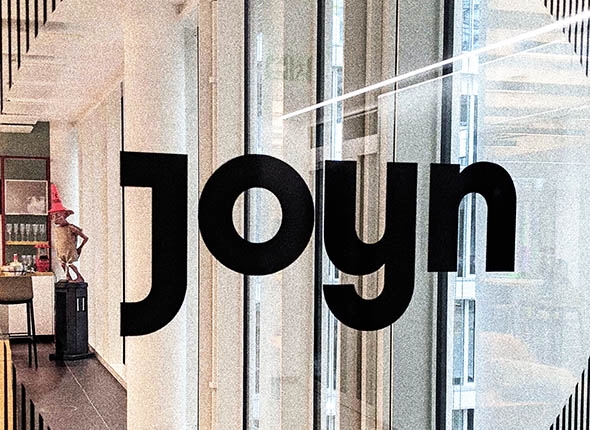 A flying start: Within the space of just a few months, the monthly user numbers soared to over seven million. With its wide range of offerings, the app is now a home base for local users – and the Joyn office is a home away from home for Katja's dog, Tilly.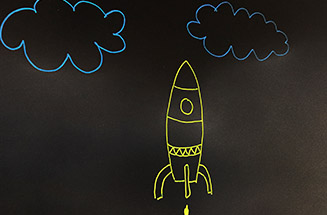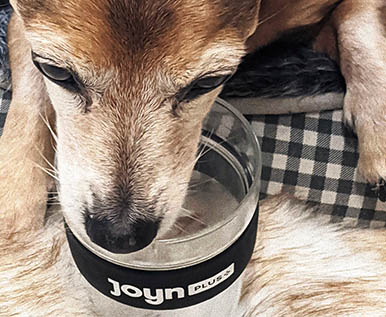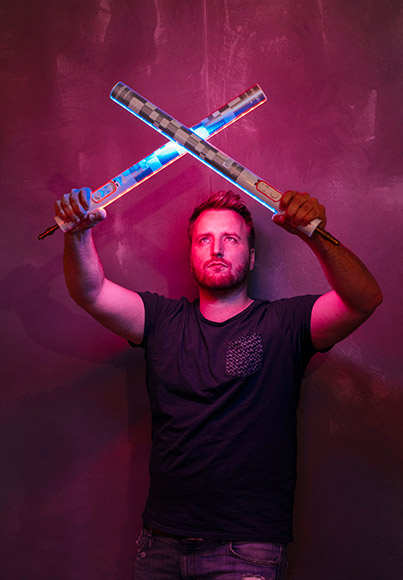 Germany's most successful music show is also breaking records online: Season 9 of "The Voice of Germany" reached more than 266 million video views across all digital platforms in autumn 2019 – three times the number achieved in 2018. An average of 10 million people saw the show each week during the season on Facebook alone. Behind-the-scenes material and web-exclusive formats such as "Voice Stories," "The Voice: Comeback Stage by SEAT," own Instagram filters and GIFs make TVOG the Group's digital flagship while giving the show an even greater reach.
We don't just 'extend' TV content to the online world. What we do is keep telling new stories that are not on TV and present the show in a different way on each chan­nel. That generates end­less possi­bilities for online-only features that make us a first mover in the digital arena.
Dominik Stahl
Senior Social Media Strategist, ProSiebenSat.1 TV Deutschland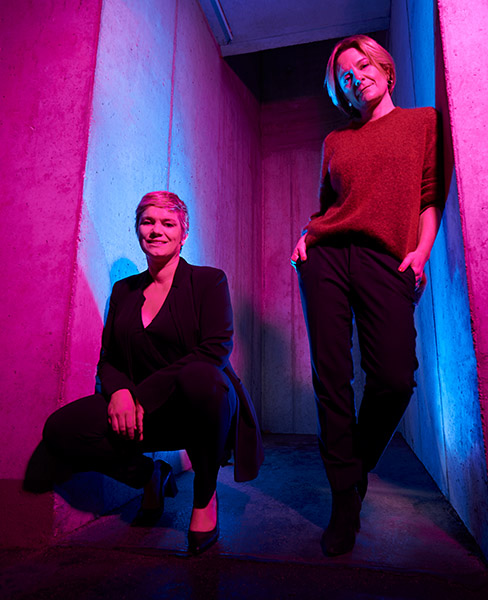 LIVE, LOCAL, RELEVANT: PULS 24
Corinna Milborn, Head of Information, PULS 4 & Stefanie Groiss-Horowitz, Channel Manager, PULS 4 & PULS 24
ProSiebenSat.1 further expanded its infotainment activities in 2019. The offering of PULS 24 was launched in September under the motto "Digital First". The goal: to become the news reference number one in Austria. Two months after the launch, the app of the 360-degree project has already been downloaded over half a million times — a promising start.
On May 17, 2019 at 6 p.m., when the Ibiza video with Heinz-Christian Strache and Johann Gudenus of Austria's Freedom Party was released, the event triggered not only the premature end of the governing Freedom Party/Austrian People's Party coalition, but also a new beginning in Vienna's 3rd district. The project that had been so long in the making suddenly had just a few weeks to get off the ground: a cutting-edge news network that would be more local, closer to the action, and more relevant than anything that had ever been seen before in Austria. "The launch was originally scheduled for a much later date, but then this video landed. With the decision to hold new elections, it was crystal clear to everyone that we definitely had to start before that," says ProSiebenSat.1 PULS 4 Head of Information Corinna Milborn, who is the driving force behind PULS 24 together with Channel Manager Stefanie Groiss-Horowitz.
ProSiebenSat.1 PULS 4 CEO Markus Breitenecker has long been committed to public value content for the private broadcasting group. So an individual news channel was an obvious goal. The video and news app PULS 24 on the Austrian streaming platform ZAPPN had already been providing news 24/7 since May 2019. What makes it so special: Using artificial intelligence, it searches online German-speaking media and customizes the most relevant news to match users' preferences. Despite their dedication to digital, Milborn, Groiss-Horowitz and their team quickly realized that it was television that generated the power behind the news, made it relevant, and signaled reliability. "It's essential to think digital. Many viewers don't watch linear television during the day, but TV programs are still important to them. Launching in digital form meant we could do things like test extended news programs in connection with the Ibiza affair," Corinna Milborn says. So conceiving of PULS 24 in any other way than on all channels and platforms was never an option.
"This was a special moment for us as TV creators!
Support from the management knew no bounds. "Markus is a real torchbearer. His ability to sweep everyone up in the excitement is something you really have to experience," Stefanie Groiss-Horowitz recalls enthusiastically. Even though the decision to move the launch date forward was a shock to many, the team nonetheless managed to build up an entire channel, set up two new TV studios, hire 35 employees, and install all the technology within just three months. It all came together on September 1: PULS 24 went on air for the first time in the brand-new studio. None other than Austria's president Alexander Van der Bellen pressed the start button. Moderator Corinna Milborn interviewed Sebastian Kurz, leader of the Austrian People's Party, on prime time. It was a truly magical moment for all TV professionals — seeing their idea come to life. The vision? To be the largest news broadcaster in Austria that offers viewers of linear TV and digital users good, in-depth information and relies on live reporting. What's behind it? A team in the Media Quarter Marx giving their all to make it happen.
Read more
Read less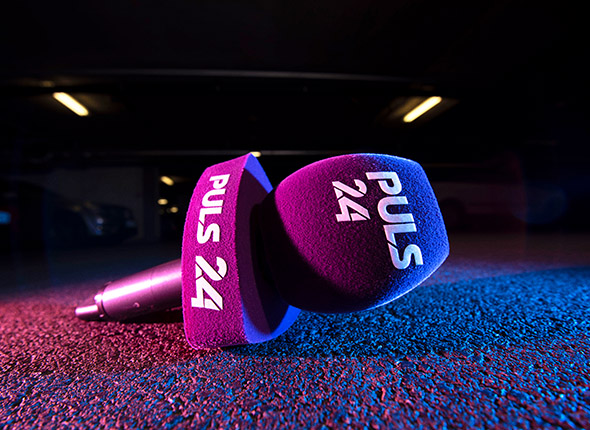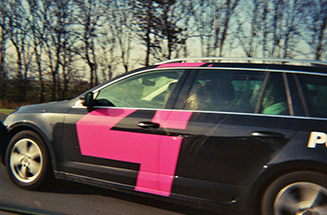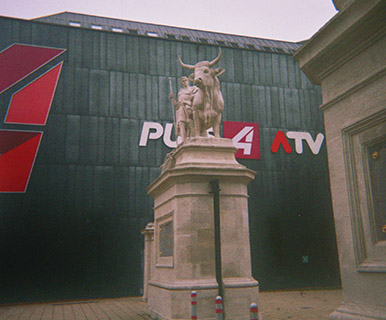 Dynamic duo of daily news: Corinna Milborn (l.) and Stefanie Groiss-Horowitz live for local, live content. With the Media Quarter Marx in Vienna as their home base, the PULS 24 teams report daily from all over Austria.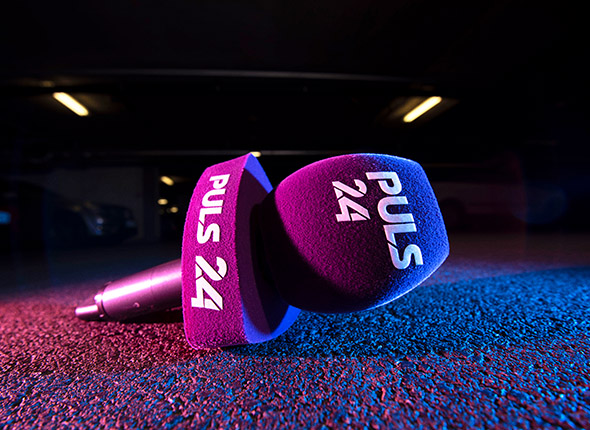 Dynamic duo of daily news: Corinna Milborn (l.) and Stefanie Groiss-Horowitz live for local, live content. With the Media Quarter Marx in Vienna as their home base, the PULS 24 teams report daily from all over Austria.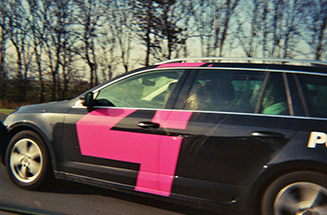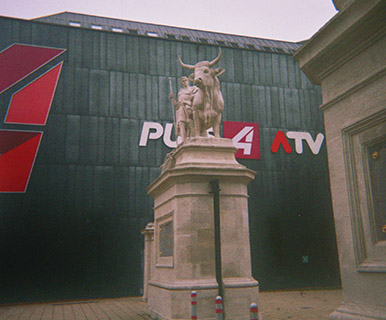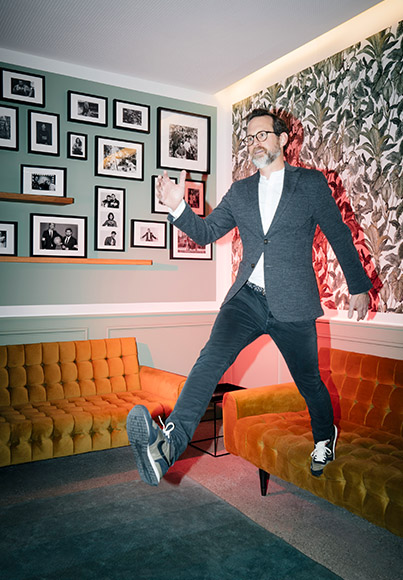 Digital is in their DNA: As one of the world's leading digital studios and multi-platform networks which is all about creators, Studio71 works with the most renowned social influencers. Together, they come up with customized concepts for advertising partners, tailored products for their target markets, and top-flight entertainment for millions of viewers. At the same time, numerous popular ProSiebenSat.1 TV shows are available on YouTube addressing new audience groups. For example in 2019, "Galileo" was Germany's most successful TV show on YouTube, with 605 million video views in German-speaking countries.
Our creators stand out of the vast range of offerings on the web, thanks to their creativity, passion, and professionalism. They inspire millions of people every day — not just with their authentic digi­tal content, but also with their specially designed pro­duct lines and appearances on successful ProSiebenSat.1 shows.
Sebastian Romanus
Managing Director, Studio71