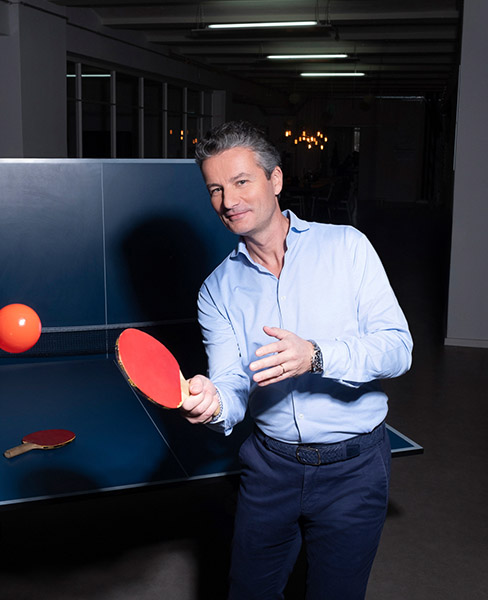 PERFECT MATCH
Tim schiffers, CEO, Parship Group
It's nothing short of a fairytale: They share the same beliefs, work on different continents, and finally tied the knot in fall 2018. We are talking about the Parship Group and eharmony — the iconic online matchmaking company. So what has life been like since the acquisition?
It's autumn 2018, and the Parship Group, known for its Parship and ElitePartner brands, has achieved what no other German online company before it has – the acquisition of its American role model eharmony, which was instrumental to establishing the US online matchmaking market in 2000. Shortly afterwards, on Valentine's Day 2001, Parship introduced a matchmaking service using scientific methods in Germany and Europe.
Seventeen years down the line, the peas are sharing a pod: After all, Parship and ElitePartner on one side of the Atlantic and eharmony on the other were almost identically positioned. Their mission? Love. Both offerings appeal to singles who are looking for a partner to start a serious relationship. To begin with, singles complete a questionnaire to determine specific features of their partnership personality. Based on the results, they are matched with potential partners. "This focus on seriousness is something we take to heart. It's clearly embedded in the three brands' DNA," emphasizes Tim Schiffers, CEO of Parship Group. "eharmony embodies the same values as our Parship and ElitePartner brands." That's just one of the reasons why eharmony was a perfect match for us." By acquiring the American icon, the Parship Group is also systematically extending its international reach: "With the help of a company that is a perfect fit for us, we are expanding our offerings into a new language market and tapping into the US, the UK, Canada and Australia."
Together with fellow members of management, Henning Rönneberg and Marc Schachtel, Schiffers was the driving force in integrating the US role model last year: "The Paship Group has developed successfully. Acquiring and integrating ElitePartner in 2016 was a great chapter in this success story. Before we purchased eharmony, they were no longer able to make the most of their high profile and the brand had lost a lot of its relevance." So the first order of business was to breathe new life into the company. Thanks to eharmony's brand recognition — which notably on the US market is on a par with the likes of Twitter, Instagram, Budweiser or American Airlines — this was well within reach. Additionally, the Parship Group was able to harness the team's expertise already acquired integrating ElitePartner. To ensure that eharmony also offers singles the best service going forward, the group opted to integrate the US brand into a joint technical platform with Parship and ElitePartner. "That sounds easy enough. But in fact it was a huge project that the entire team worked on in the first twelve months following the acquisition," says Tim Schiffers. All the effort paid off: Exactly a year after the purchase and on schedule to the day, the platform integration was completed in November 2019. While keeping a firm eye on the goal, the team is already lining up the next steps: "We want eharmony to once again be unquestionably perceived as the go-to matchmaking brand for serious relationships, just as Parship and ElitePartner are in the German-speaking and Benelux regions." So for the new, expanded Parship Group, 2020 is clearly marked by innovation and progress in providing people with just the help they need to find the right partner. Call it a love story to be continued.
Read more
Read less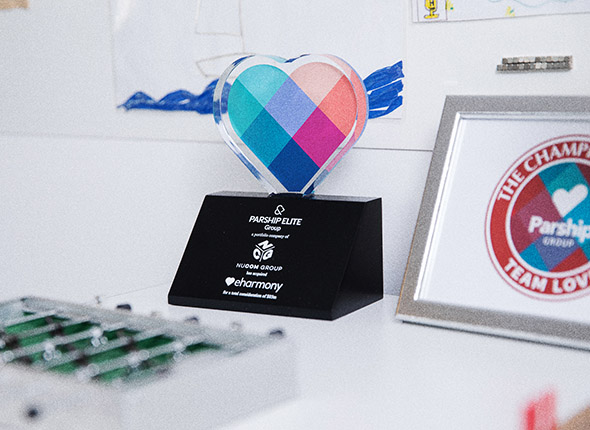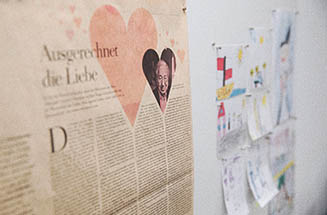 Love is in the air: More than 200 couples who met on eharmony tie the knot every day in the US alone.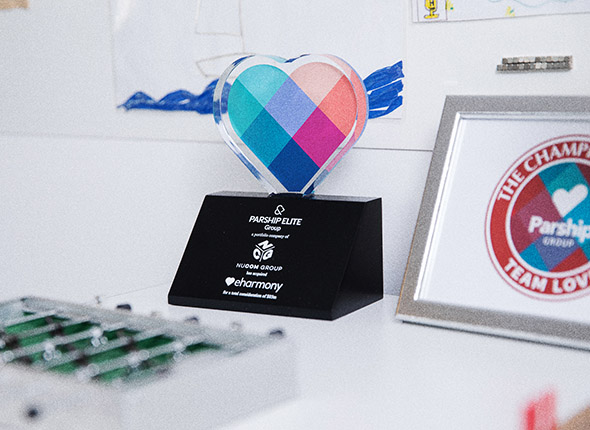 Love is in the air: More than 200 couples who met on eharmony tie the knot every day in the US alone.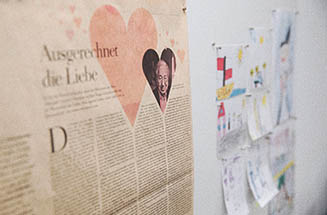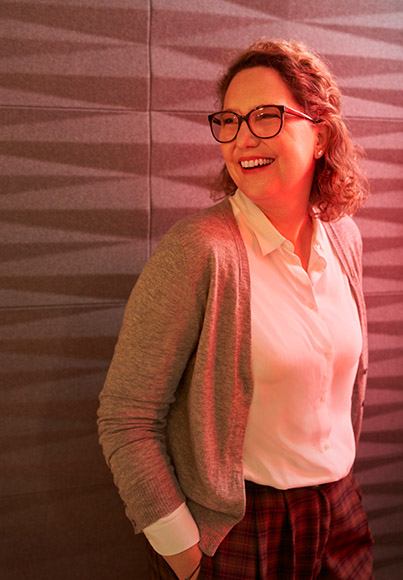 Time to shine! As the first drag show on German television, "Queen of Drags" was a hit with critics and fans alike. Redseven Entertainment worked with ProSieben to develop and produce the show — and also created customized digital formats to go with it. Weekly IGTV reviews and the online-only "Who's that Queen?" supplied the community with omnichannel updates from the "Queen of Drags" universe.
We produced 'Queen of Drags' consis­tently for all channels and told the right story for each target group. That way, we not only gave our amazing drag queens the stage they deserve at last; even more import­antly, we trained a stronger spotlight on the social message of the show — and sent a clear signal for diversity and tolerance in these times of hate speech. It's an enter­tainment format that was long overdue on German TV."
Christiane Heinemann
Managing Director, Redseven Entertainment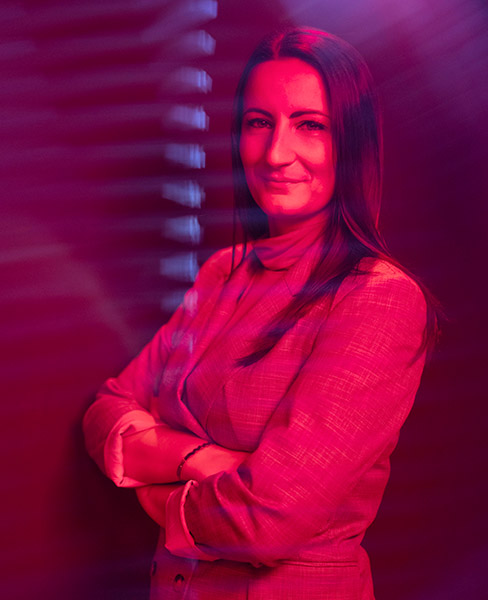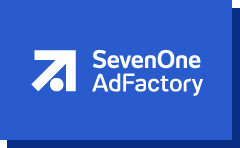 The art of storytelling
Jolanda Feigl, Director Conception & Brand Cooperation, Sevenone Adfactory
Advertising that doesn't feel like advertising? That's an art Jolanda Feigl has mastered. As Director Conception & Brand Cooperation at SevenOne AdFactory, she works with her team to develop creative 360° campaigns that authentically dovetail advertising partners' brand worlds and stories with ProSiebenSat.1 shows. The result: innovative advertising formats and great entertainment for viewers.
What's so special about advertising concepts like product placement and special ads?
These innovative forms of advertising are more in demand than ever, because they give advertisers a way to address their target group authentically within our shows. At the same time, they let us tap into new sources of revenue in marketing our entertainment content. We develop a concept for each client that is perfectly tailored to their brand, and can also be harmoniously woven into the plot of one of our shows. With these customized forms of advertising, we succeed in maximizing advertisers' proximity to viewers. To achieve that, we coordinate closely with the show's writers and its producers, and actively approach our preferred advertising partner. For the 2019 edition of "The Voice Kids," for example, we set ourselves the goal of featuring lifestyle and fashion more prominently, since music and fashion are closely linked. With H&M as a partner, we even succeeded in launching the first "The Voice Kids" merchandise collection, which we advertised with a 360° campaign.
What role do viewers play in the development of new advertising concepts?
With every concept, we ask ourselves how to entertain our viewers best. So it's crucial that the advertising concepts integrate into the storyline of each show in a way that feels harmonious and native. Our product placement execution with PENNY supermarkets and "Promi Big Brother" (Celebrity Big Brother) shows how brands, despite their advertising nature, can authentically dovetail with native storytelling. A key feature of the "Promi Big Brother" concept is the residents' total isolation, which means that everyday things like going to the supermarket suddenly take on greater significance. When a campground was chosen as the setting for the show in 2019, that was the chance to place a food retailer center stage as the main advertising component in a reality show for the first time. Since "neighborhood" as a concept plays an important role in PENNY's branding strategy, we approached them with our idea of integrating a supermarket.
Together, we introduced the first-ever product placement that was a constant throughout the 14-day run, and opened the world's smallest PENNY store. The celebrities could earn money in challenges and then shop at the camp's own supermarket.
How did the audience respond to the product placement?
By introducing the PENNY store, we established the most emotional event in the "Promi Big Brother" residents' daily lives – and the #pennychallenge also turned out to be a stealth hit among our viewers. Thanks to this special embedding, #Penny was even among the top ten hashtags trending on Twitter on a regular basis… We are delighted that the idea was so well received by the viewers!
Read more
Read less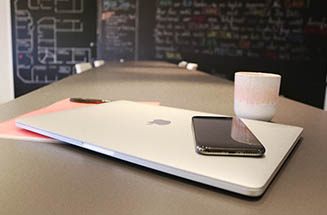 Jolanda and her team are proud of their product: The eight-piece "The Voice Kids" merchandise collection comprising clothing and accessories for children was available in over 400 H&M stores in Germany, Austria and Switzerland in 2019.
Jolanda and her team are proud of their work product: The eight-piece "The Voice Kids" merchandise collection comprising clothing and accessories for children was available in over 400 H&M stores in Germany, Austria and Switzerland in 2019.