2019 was a decisive year in the transformation of ProSiebenSat.1, as we made significant progress and achieved fundamental successes in implementing our strategy. We are focusing on setting-up our Entertainment business future-ready, offering more local content and distributing it digitally as well as better monetarizing our total reach through smart advertising technologies. To harness synergies, we combine this business with a fast-growing Commerce portfolio. As a result, we are on our way to attaining our goal of creating sustainable growth and added value.
How does that translate into figures? We launched over 160 local formats in 2019, welcomed seven million users to our streaming platfofrm Joyn by the end of the year, aired over 800 Addressable TV advertising campaigns and once again achieved double-digit revenue growth with NuCom Group. Despite a difficult market environment, we thus achieved what we set out to do.
Transformation is a marathon, even if we are of course not satisfied with our current share price development. That is why we continue to drive fully focused our strategic priorities in 2020:
Our customers' wishes and needs are central to what we do. NuCom Group directed its efforts primarily at tailoring its Commerce business portfolio to our customers' needs even better in 2019: Online perfumery Flaconi expanded its product range by more than 700 brands and now also serves customers in Austria and Poland. A success: Flaconi's revenues grew by 48 percent in 2019. On the matchmaking services front, we introduced the Parship Group's technology at our US provider eharmony in order to make our customers search for love easier and more user-friendly. In 2020, we expect significant growth impetus from the group's new international positioning.
Content is at the heart of our strategy in the Entertainment business. We aim to air programs that our viewers not only love but also regard as relevant and authentic. After all, we reach 60 million people in Germany every month with our offerings. This is why we are increasingly investing in local formats and prioritizing entertainment, infotainment and sports. In 2019, we aired 33 percent more in-house productions during prime time on ProSieben alone. For evidence of this strategy's success, look no further than hits such as "The Masked Singer," which attracted an average of seven million TV viewers per episode and more than 26 million video views across all platforms. Those are ratings usually only seen for the FIFA World Cup – and proof positive that live television still has an incomparable force. Over the full-year, we achieved the highest TV audience share since 2015, while our programs' digital viewing time has increased by over 30 percent.
At the same time, we are expanding our digital reach by all means in order to more than compensate for reach decline in the linear TV market. And this is possible! Our ProSieben in-house production "Late Night Berlin" recently reached the majority –59 percent – of its viewing time via online platforms, while simultaneously achieving record figures in traditional TV broadcasting. This validates our strategy: People want strong and original content anytime, anywhere, irrespective of end device, but without letting go of this one special TV moment.
We are also systematically pursuing this path with our streaming platform Joyn. Joyn went live in June. So in less than a year, we have built a completely new product, making it very much a milestone project. Incidentally, accomplishing this in such a short time is unique anywhere else in Europe. That's true of the product, too. As Joyn is an explicitly open aggregator platform, the advertising-financed version bundles live streams from 60 stations in addition to offering original local content and TV programs as previews and in catch-up. Furthermore, November also saw the launch of the subscription version Joyn PLUS+, which offers even more exclusive productions as well as pay TV stations and HD quality. In short, it is Germany's biggest freemium offer in a single app. Here, too, our focus is squarely on users. With Joyn, each customer is free to choose whether they want to pay or not, whether they want to watch live TV or video-on-demand content. This is what sets us apart on the market. We are not a German Netflix and have no intention of becoming one. With just a half-year in, we have already gained seven million monthly Joyn users – something we are incredibly proud of.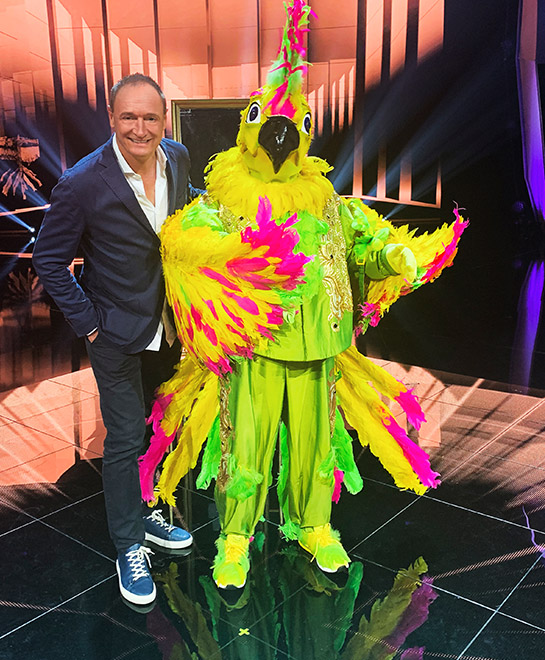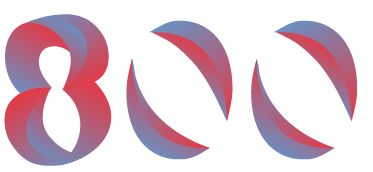 Total Reach &
Monetization
More local and digital content extends our total reach. By making it addressable via innovative advertising technologies, we are able to better monetize that reach. With our Addressable TV products, advertising is customized to each specific target group, enabling us to attract advertisers who we didn't reach previously and consequently address a market volume beyond the traditional TV advertising business. As for its potential, we expect the combined market for Addressable TV and online video in Germany to be in the single-digit billion range by 2022.
This explains why we are working intensively on a large number of projects in the targeting and Addressable TV sector. In the summer, we took an important step with the market launch of the Addressable TV Spot. This allows us to overlay an addressable spot over a linear self-promotion TV commercial on all channels. At the same time, we launched the d-force joint venture with Mediengruppe RTL. This means that, for the first time, the German advertising market has a shared, fully automated booking platform for Addressable TV and online video. The figures prove we're on the right track: In 2019, our revenues from digital and smart advertising rose by 38 percent – a pace we intend to maintain.
We are redoubling our efforts when it comes to advancing our transformation into a more diversified, digital group. Our passionate ProSiebenSat.1 team is the engine behind this change. That's why I would like to thank each and every one of you for the passion and commitment you devote daily to new services, products and content that are driving ProSiebenSat.1 forward. Transformation can only succeed if everyone pulls their weight and has the courage to rethink longstanding practices.
With this mindset at the heart of our organization, our Group structure has already become more agile since January 2020: Now concentrating purely on strategic tasks, the Holding company is transferring its previous operational functions to the respective business segments. This serves to make the segments more independent and responsive. We are confident that this positioning will allow us to react in the best possible way to the ongoing changes in our industry.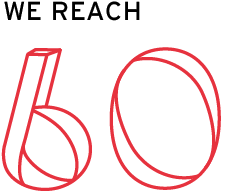 As also in 2020, the market environment in the TV advertising business will remain challenging, we are staying the course and will keep focusing all our energy on our future initiatives: more and mainly local content and its digital distribution, smart advertising offerings and, of course, the synergies between our Entertainment and Commerce business. So we will continue to invest in these areas. At the same time, we aim to expand the technology platforms behind Joyn and d-force to other European countries. Partnerships and cooperations play an important role in this – such as with General Atlantic in the case of NuCom Group, Discovery with Joyn, RTL with d-force, and TF1 and Mediaset with Studio71. As always, the crucial factor here is that these arrangements create growth and lasting value.
While we still have a way to go, we are making headway in all key strategic areas – and most importantly, we're doing it faster than most of our European competitors. Our non-TV advertising business grew by 12 percent in 2019 and now accounts for 52 percent of our Group revenues. That makes us one of Europe's most diversified media companies. If there was one thing 2019 showed, it was that our decision to invest in future initiatives is the right one. This is the only possible path to implementing our transformation and securing long-term revenue and earnings growth for ProSiebenSat.1. And it's the path we will resolutely continue to follow in 2020 to also meet our responsibility to our shareholders. In 2020, we aim to continue our revenue growth and to stabilize our adjusted EBITDA. The development of our Entertainment advertising revenues will play a decisive role in this regard. This outlook does not take into account the possible effects that a further propagation of the coronavirus could have on advertising customers' investment decisions.